So, PZ was apparently collecting Jesus pictures or something. (Yeah, I'm late to the game–blame it on Atlanta). I've had this one on my camera for awhile and keep meaning to upload it: guess this is as good as a time as any. From my very own parents' house (that used to creep me out when I was a child): the Jesus vs. Devil door.

See if you can see anything: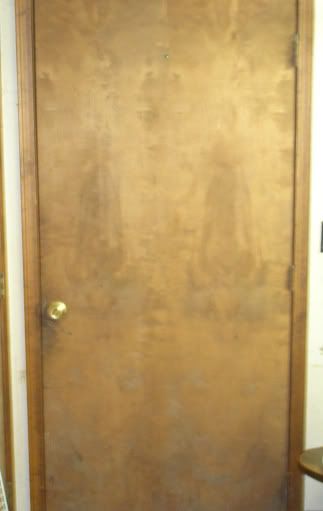 Jesus is top middle and the two devils are at the bottom. Larger images here (Jesus and devils circled), here (close-up of one of the devils) and here (close-up of Jesus image). Gotta be worth more than a grilled cheese sandwich, right?