Are we always sticking swabs up animals' asses? Why, yes we are.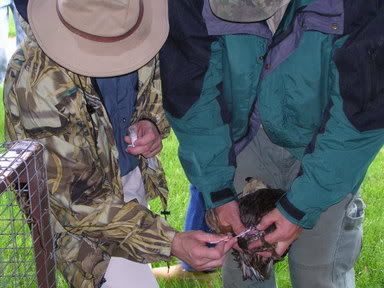 (More below the fold)

My colleagues teach a summer course on zoonotic diseases. Since influenza is something we study, today we watched (and a few participated in) some wildfowl swabbing and banding. Above is the former: taking a cloacal swab from a duck. Though these were just for demonstration, this is one way to collect circulating avian influenza viruses.
We also headed out to some marshes to round up and band geese.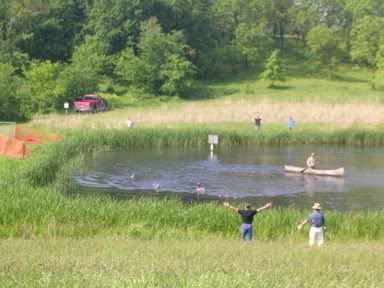 This one had 4 adults and I think there were 8 juveniles. We surrounded the pond; the goal was to drive the birds into the little pen set up at the left side of the marsh.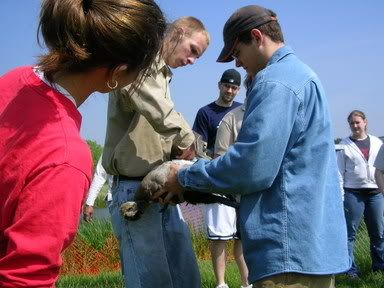 They were then banded…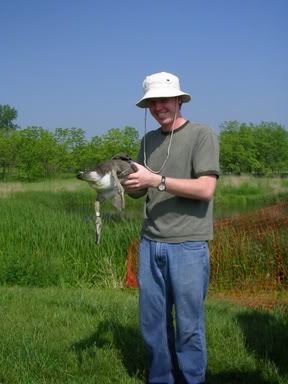 …and then released back into the marsh.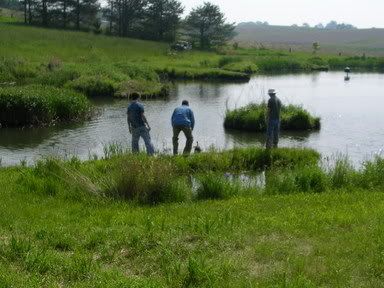 You may have read that they're doing this heavily up in Alaska, where the goal is to swab 15,000 birds–expanding to up to 100,000 birds nationwide. It's really quite incredible what you can learn from studying an animal's ass.