When I mention "bugs", I usually mean the microscopic kind. However, last week and this weekend have put me on a macroscopic "bug" kick.
We were out camping this weekend in central Iowa. My kids found this beast by the bathroom: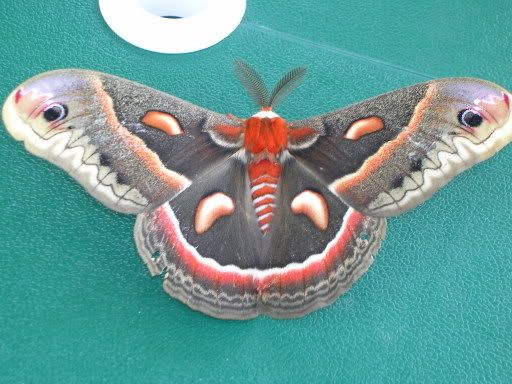 For size comparison, that's my cell phone at the top of the pic: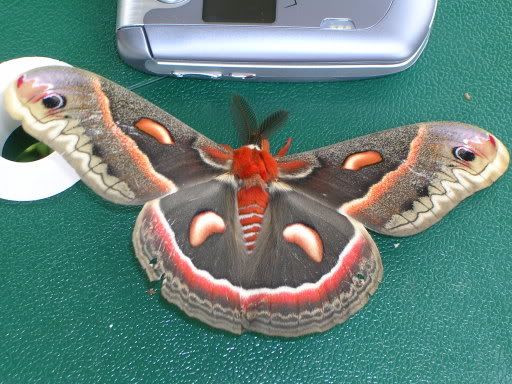 Apparently, it's a Cecropia silkmoth, the largest moth in N. America (range here). It was nice enough to sit around and pose for a few pictures before it flew off: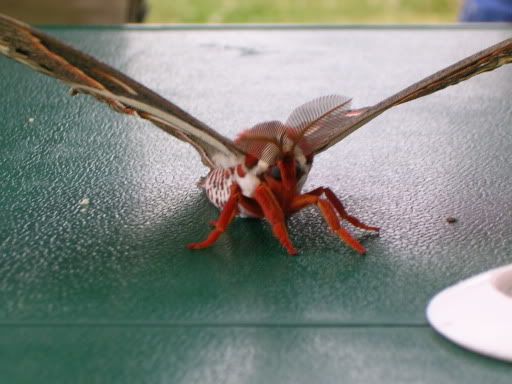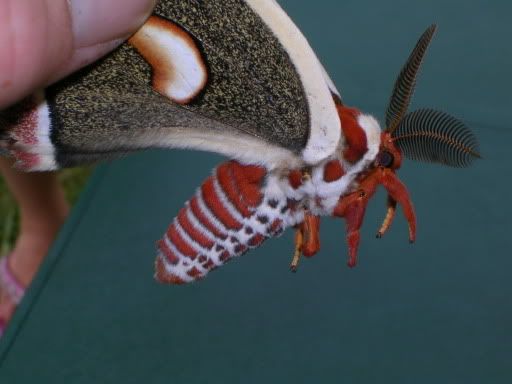 According to this site (describing the rearing of a Cecropia moth), it's probably a male–those antennae look pretty giant to me.
This inspired us to do spend some more time with lepidopterans this weekend; more on them tomorrow.