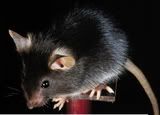 Regular readers know an interest of mine are infections that cause more than just the typical acute spectrum of disease. For example, I've written on the role microbes might play in obesity, or the role of viruses in chronic disease such as cancer and, of course, AIDS. Still, typically, infections are thought of as acute and self-limited; that is, they infect the individual, cause illness, and are resolved in a matter of days or weeks, even though we know that this doesn't always happen. And increasingly, we're finding that infections are associated with all kinds of long-term diseases or conditions, either causally or as a co-factor. A recent article highlights one area of investigation: how viral infections can influence memory problems.
(More after the jump)

A family of viruses that cause a range of ills from the common cold to polio may be able to infect the brain and cause steady damage, a team at the Mayo Clinic in Minnesota reported on Monday.

"Our study suggests that virus-induced memory loss could accumulate over the lifetime of an individual and eventually lead to clinical cognitive memory deficits," said Charles Howe, who reported the findings in the journal Neurobiology of Disease. [Article can be found here; —TS]
This may seem somewhat far-fetched at first, but we know that viruses certainly can cause severe damage to the brain and nervous system. Therefore, this lends plausibility to the idea that they can cause more minor damage as well. As they note, polio (a picornavirus) is a prime example of this, with the potential to affect the brain and the spinal cord and result in paralysis. A related virus in mice, called Theiler's murine encephalomyelitis virus, has also been used to induce damage to the nervous system (for example, it's used as a mouse model for multiple sclerosis), and researchers infected mice with this and then performed cognitive tests to see if it had more subtle effects as well:
Infected mice later had difficulty learning to navigate a maze. Some were barely affected, while others were completely unable to manage, and when the mice were killed and their brains examined, a correlating amount of damage was seen in the hippocampus region, related to learning and memory.
Now, it's always a bit difficult to extrapolate directly from an animal model to humans, but the study is certainly intriguing and can open doors for epidemiological studies of viruses and cognition in humans.
One virus particularly likely to cause brain damage is enterovirus 71, which is common in Asia, the researchers said. It can cross over into the brain and cause encephalitis, a brain inflammation that can lead to coma and death.

"Our findings suggest that picornavirus infections throughout the lifetime of an individual may chip away at the cognitive reserve, increasing the likelihood of detectable cognitive impairment as the individual ages," the researchers wrote in their report.

"We hypothesize that mild memory and cognitive impairments of unknown etiology may, in fact, be due to accumulative loss of hippocampus function caused by repeated infection with common and widespread neurovirulent picornaviruses."
This is interesting stuff, and brings in a confluence of factors to explain the neurodegeneration that frequently comes with aging. How much of it is our own body's "program," and how much of it is due to external forces such as microbes? This is already a growing field, and likely only will increase in the coming years.
Image from http://cell.lifesci.tohoku.ac.jp/mouse_image/YhGRx9Mu5R/pics_data.jpg